A trusted legal resource for members of the public
Presence on mobile devices
Low cost
Rapid set-up
Secure hosting
Endorsement of admittance by the Society
The company name, a logo and a descriptive passage.
Contact form which sends email to the company.
Contact us for more information 
Weekdays | 08:00 to 17:00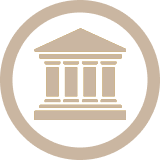 Tel: +264 (61) 230 263 / 088
legalofficer[at]lawsocietynamibia[dot]org
Copyright © 2023 LSN. All Rights Reserved.