Bursaries for Law Studies

As part of its policy to promote the education of candidates to gain entry to the legal profession, the Law Society, with the continued financial assistance of the Legal Practitioners Fidelity Fund (LPFF) and the Namibian Legal Practitioners' Trust (NLPT), annually provides bursaries to law students or prospective law students.
New bursaries will be available to students to pursue their studies at a suitable institution for a law degree recognised in Namibia. The minimum application requirements are:
Certified copy of mid year examination results
Certified copy of birth certificate / ID / Passport
Certified copy of grade 12 certificate
Proof of Namibian citizenship
Proof of University admission
New Bursary Application Forms will be available in the last quarter of the year.

Bursaries for Law Studies 2024












Weekdays | 08:00 to 17:00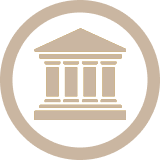 Tel: +264 (61) 230 263 / 088
legalofficer[at]lawsocietynamibia[dot]org
Copyright © 2023 LSN. All Rights Reserved.