WELCOME TO THE LAW SOCIETY OF NAMIBIA

Promoting justice, protecting the independence of the judiciary and upholding the Rule of Law
WELCOME TO THE LAW SOCIETY OF NAMIBIA

Promoting justice, protecting the independence of the judiciary and upholding the Rule of Law

Our "Press Statements" section, your direct link to official announcements and public statements.

Our "Newsletters" section, your go-to source for the latest legal updates and insights.

Our "Vacancies" section, where opportunity meets talent. This is your gateway to a rewarding career in the legal field.
Weekdays | 08:00 to 17:00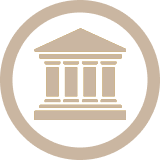 Tel: +264 (61) 230 263 / 088
legalofficer[at]lawsocietynamibia[dot]org
Copyright © 2023 LSN. All Rights Reserved.