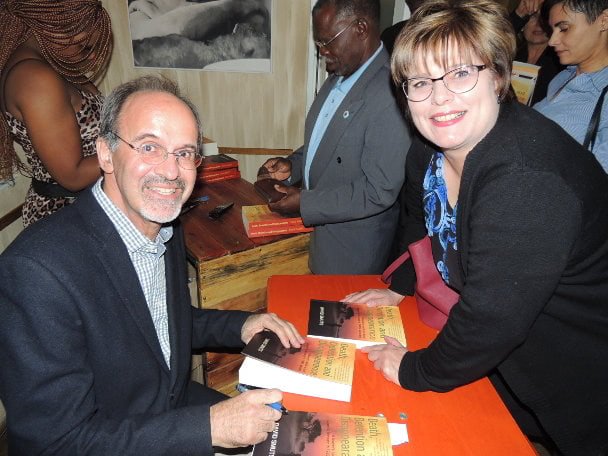 The Honourable Justice David Smuts of the Supreme Court of Namibia will release, on 30 August 2019, his new book on the life and work of an attorney in the 1980's in the then South West Africa.
The book is published by South African publishing house, Tafelberg under the title "Death, Detention and Disappearance: A lawyer's battle to hold power to account in 1980's Namibia" and will be featured at the Open Book Festival in Cape Town in September 2019.
Earlier this year, Justice Smuts was elected to the American Academy of Arts and Science in recognition of his professional contribution to legal practice in Namibia during his active career of close to 40 years.
The American Academy of Arts and Science was founded in 1780 with the mission to honour leaders from various fields who address issues of importance to the world. It also aims "to cultivate every art and science which may tend to advance the interest, honour, dignity, and happiness of a free, independent, and virtuous people."
The Academy not only recognises and celebrates its members and their excellence, but it also serves as a research centre convening leaders from across disciplines, professions, and perspectives to address significant challenges.
It is therefore with profound honour and great respect that the Law Society of Namibia sends its warmest congratulations to Justice Smuts for his election as a member of the American Academy of Arts and Science. This is indeed a remarkable and noteworthy achievement, not only for Justice Smuts, but for the Namibian legal system as a whole.
Later this year in October, Justice Smuts will present a public lecture at Sanborn House at the University of Dartmouth in New Hampshire, United States, upon a joint invitation by the university's English and Governance Departments.
Justice Smuts was the founding director of the Legal Assistance Centre, established to provide legal representation to political leaders before Independence. His continuous struggle as a lawyer to protect human rights in general, and the rights of opponents of the South African occupation, in particular, forms the fabric of the narrative that he captures in his new book.
Mr David Smuts was appointed as Judge of the High Court of Namibia on 1 February 2011 and as Judge of the Supreme Court on 1 January 2015.