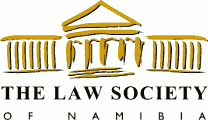 As part of its policy to promote the education of candidates to gain entry to the legal profession the Law Society, with the assistance of the Legal Practitioners Fidelity Fund and the Namibian Legal Practitioners' Trust, annually provides bursaries to law students or prospective law students.
During 2015, bursaries will be available to students to pursue their studies at a suitable institution for a law degree recognised in Namibia. The minimum requirements are:
Certified copy of mid year examination results
Certified copy of ID document
Certified copy of grade 12 certificate
Proof of Namibian citizenship
Proof of University admission
Click here to download the application form.
Application forms are also obtainable from the Law Society of Namibia, Namlex Chambers, First Floor, 333 Independence Avenue, or PO Box 714, Windhoek or on e-mail: admin@lawsocietynamibia.org
Closing date for applications: 3 November 2014
Only shortlisted candidates will be contacted. No documents will be returned.