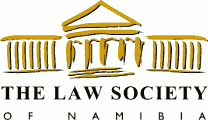 The Law Society of Namibia, on behalf of the legal profession, congratulates the President, His Excellency Dr Hage Geingob, as well as the Government and the People of the Republic of Namibia on achieving 26 years of Peace, Stability and Progress.

The Law Society of Namibia (LSN) is a statutory body tasked with maintaining and enhancing the standards of conduct and integrity of all members of the legal profession. The LSN also represents the interests of legal practitioners who all took an oath, when admitted as legal practitioners, to uphold the Namibian Constitution and to protect the Administration of Justice and the Rule of Law.
The Law Society of Namibia encourages and promotes efficiency and responsibility in the legal profession. The LSN defines and enforces correct and uniform practice and maintains discipline among its members. Working closely with the Legal Practitioners Fidelity Fund, the LSN plays a pivotal role in protecting monies entrusted by members of the public to legal practitioners in private practice, by monitoring and enforcing compliance to carefully constructed rules.
To catch up with the rapid pace of change in the Namibian and global legal landscape and to enhance the legal profession's ability to meet the needs of those it already serves / underserves / does not serve at all, the LSN has recently started a project that aims to make recommendations to the Namibian Government and the LSN members, for changes to the profession's governing instruments, i.e. the Act, the Rules and the Policies. Similarly, changes are proposed for the LSN's operational arm.
This project strives to put the legal profession in a better position to protect, promote and grow the fundamentals of a free, just and progressive Namibian society. The LSN looks forward to engage all stakeholders in the legal profession to ensure the successful outcome of this project.